Have a remote light switch where you need it, with the Wireless Wall Switch.

Use it in your kitchen, bathrooms, bedrooms, living room, office,... 
✔ Get 1 Kit at 30% OFF
✔ Get 2 Kits at 40% OFF
✔ Get 4 Kits at 50% OFF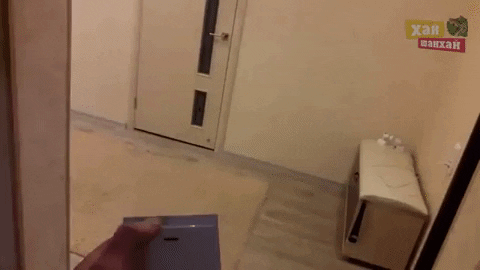 Check Out These Benefits:
Put switches wherever you want.




Save money by installing light switches yourself.

No need to buy extra wiring.




Attach the switch to any surface in seconds.

No need for messy construction work.

Cheaper than contracting an electrician.




Adapt the height for the little ones at home.

Can also be used handheld in bed, on the couch, on the table,...




Use them for lights, fans, pools, ponds, aquariums, outdoor lighting, RVs, trucks,...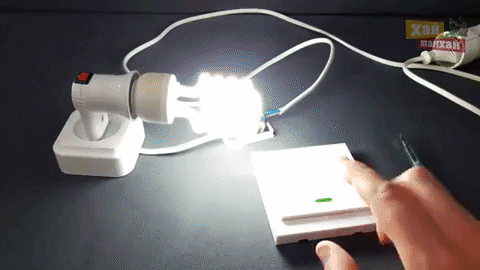 No wiring is needed. Simply use the Wireless Light Switch at any height, next to your bed, on your desk, under kitchen cabinets or even use it as a hand switch.

Remote distance of 65 feet (20 meters) indoors and 260 feet (80 meters) in open air spaces.
Product Features:
Name:

 

Wireless Light Switch
Certification:

 

CCC, RoHS, CE
Item Type: Light Switches
Power:

AC 110V / 220V 1CH 10A

Countries: For All Countries / USA, Canada, Australia, Europe, Latin America, Asia,...
Remote Distance: 65 ft (20 m) indoor, 165 ft (80 m) in outdoor open spaces.
Encoding Type: Intelligent Learning Code
Switch Battery: DC12V 27A battery (not included)

Working frequency: 433mhz

IC chip: EV1527
Max Switch Amount: Up to 25 switches can be used with one receiver.
🔴 Due to high demand on social media, this product sells out fast. Click "Add to Cart" to reserve yours now!
We will ship your products as fast as possible. Your products should arrive in about a week. We have several warehouses around the world. Depending on which warehouse your product is in and where your location is, shipping might take a couple of weeks.
1. With Standard Shipping: Please allow 12 to 21 work days for packages to arrive.
2. With Priority Shipping: Please allow 5 to 9 work days for packages to arrive.
3. Once you make your purchase, we will send you a confirmation email.
4. You will also be provided with a tracking number via e-mail.
5. If you order several products in one order, some products might be shipped in separate packages. This is because, some products might be in a different warehouse.
6. Due to different display resolution, lighting and shooting angles, there may be some color difference. Our products normally look exactly how they look on our webpage.
For more information about who we are and how we work, you can read our About Us page.
Thank you for shopping with us :)
You want to return a product? No problem!
At Cool Innovationz, we want you to be very happy with your new purchase. However, if you are not 100% satisfied with your new purchase, you can return the item and get a full refund for FREE.
1. You can return items for up 30 days from the date you purchased it.
2. The item must be in the same condition it was received. If the product is damaged, wrong size or color, you can get a full refund or have a new product sent to you. Please contact us at info@coolinnovationz.com
3. Do not return the product directly to the warehouse. Contact us first by email and we will tell you what address to return the product to.
Our goal: 100% satisfied customers!
Ordering and enjoying products from Cool Innovationz is very easy:
1. Choose the quantity of the product you want to buy, size and color. Then click the "Add to Cart" button. With some products, you can even choose which warehouse you would like the products to be shipped from.
2. A screen will be displayed to confirm the contents of your cart, your product(s) and the quantities you wish to order.
3. Use a discount code if you have one. Become a member to get discounts. Copy and paste or type in the discount code to get your special discount. If you would like to become a member, you can sign up for free.
4. You will see the prices in your local currency. When completing the order, we will show the original price in USA Dollars. The charge at your bank will be in your local currency, and some banks may charge a few cents for the conversion, if you live outside of the USA..
4. Click on the "Complete Order" button.
5. Enter your customer data, select your shipping mode and you will immediately see the amount corresponding to your payment.
6. Choose your method of payment. This ends your order and payment.
If you have any questions, feel free to ask us at: info@liquidsouls.com
Thanks for shopping with us :)